Summer Salad with Truffle Croutons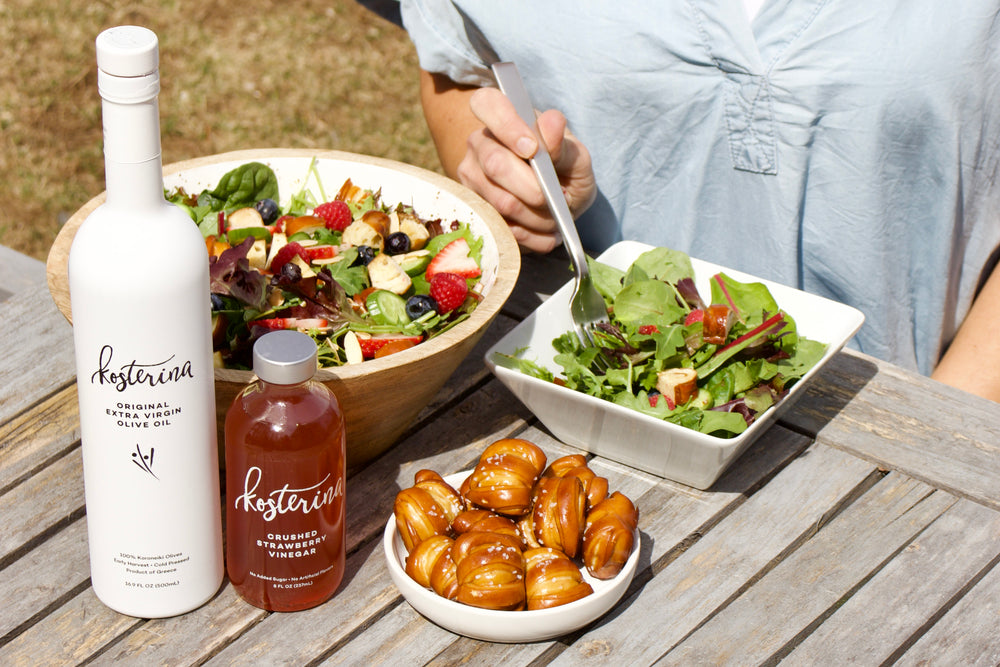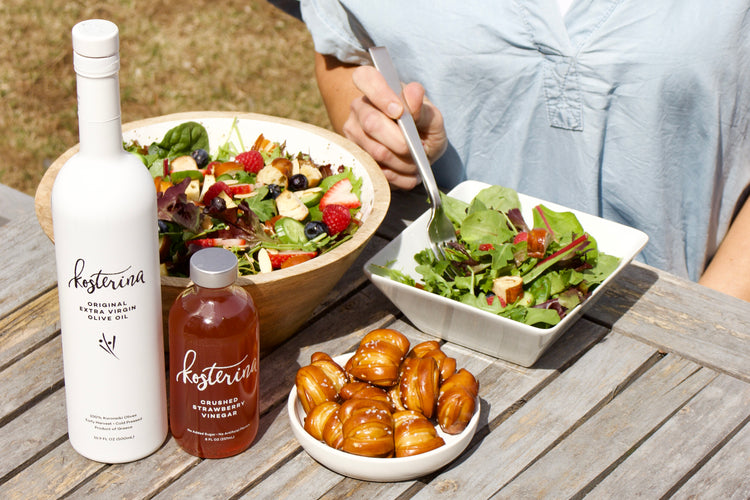 One-Timer Soft Pretzel Bites

15

White Truffle Pretzel Salt

1 Package

Kosterina Original Extra Virgin Olive Oil

Kosterina Crushed Strawberry Vinegar

Baby spring mix + Arugula
Ingredients
1 Package White Truffle Pretzel Salt
Kosterina Original Extra Virgin Olive Oil
Kosterina Crushed Strawberry Vinegar
Baby spring mix + Arugula
Strawberries
Blueberries
Raspberries
Sliced almonds
Cucumbers, sliced
Pretzel Crouton Directions:
Preheat oven to 400 degrees.
Cut soft pretzel bites into cubes.
Drizzle olive oil and sprinkle White Truffle Pretzel Salt on top of soft pretzel cubes.
Bake 7-10 minutes or until crunchy.
Salad Directions:
Mix greens, fruit, almonds, and pretzel croutons in bowl.
Drizzle olive oil and vinegar over salad.
Toss until evenly coated.
Serve & enjoy!