Strawberry Jam Filled Pretzels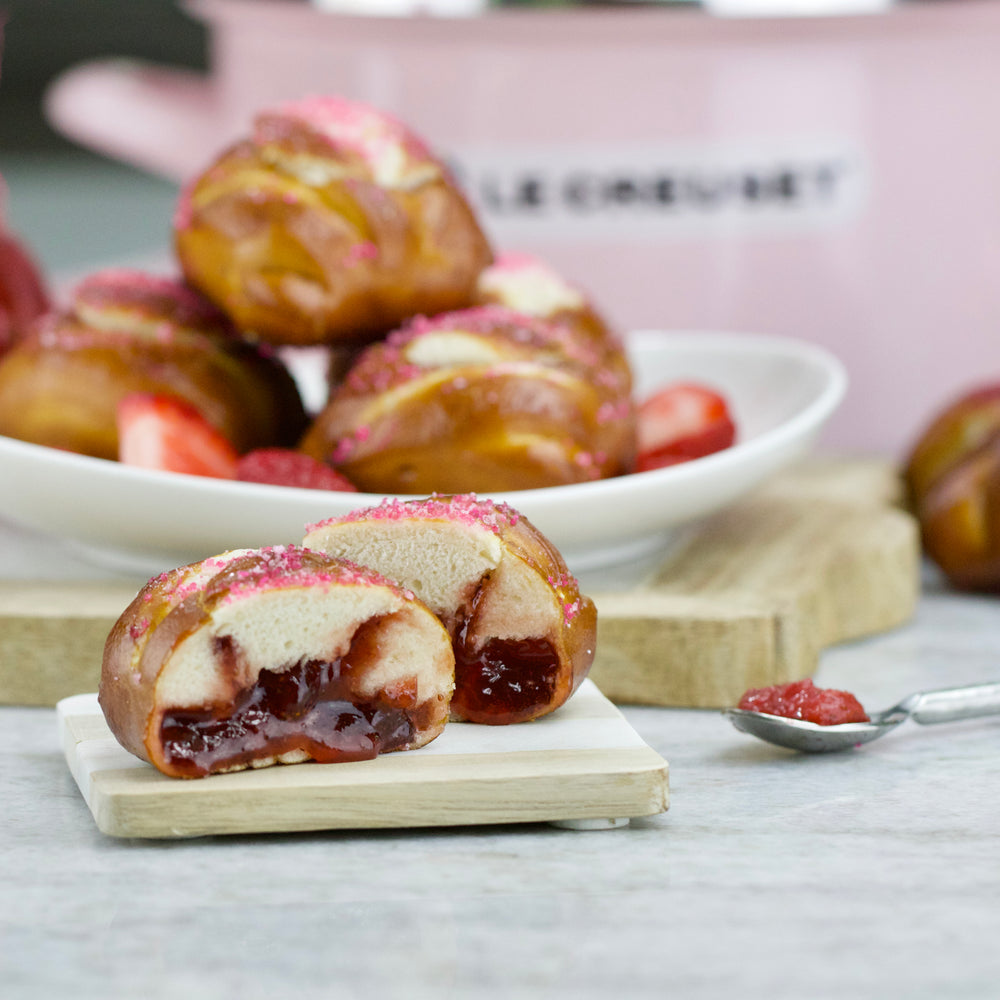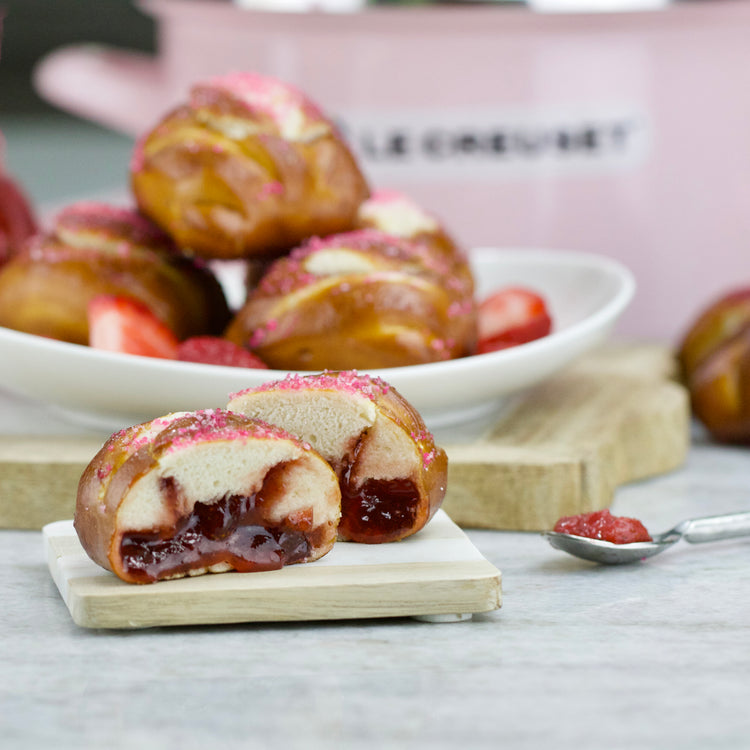 SlidePiece Soft Pretzel Slider Buns, warmed per instructions

1 Bag

Strawberry Sugar

1 Package

Butter, melted

2 Tablespoons

Fresh strawberries, rinsed, hulled and halved

2 Pounds

Lemon juice

2-3 Tablespoons
1.

2.

3.

4.

5.

6.

7.

8.

9.
Ingredients
Directions
If SlidePiece Soft Pretzel Slider Buns are frozen, preheat oven to 400 degrees. If thawed, preheat oven to 425 degrees.
Place 6 SlidePieces on a baking sheet, brush with melted butter, and sprinkle with 2 teaspoons Strawberry Sugar.
If frozen, bake for 6 to 8 minutes. If thawed, bake for 3 to 5 minutes. Let cool.

Place strawberries in a pot. 

Add in honey, lemon juice and zest. Toss to incorporate.
Warm the pot on medium heat, cover and cook for 10 minutes.

Use a spoon to mash strawberries as they start to break down. Cook for another 10 minutes, stirring occasionally. 

Take off heat and let cool.
Using a small round cookie cutter, hollow out the center of the SlidePiece. Be sure to save the cored crust that serves as a topper for the hollowed section.
Fill the hollowed out SlidePiece center with jam. Top the hollowed core with the leftover crust to seal the jam in the SlidePiece.
Enjoy!