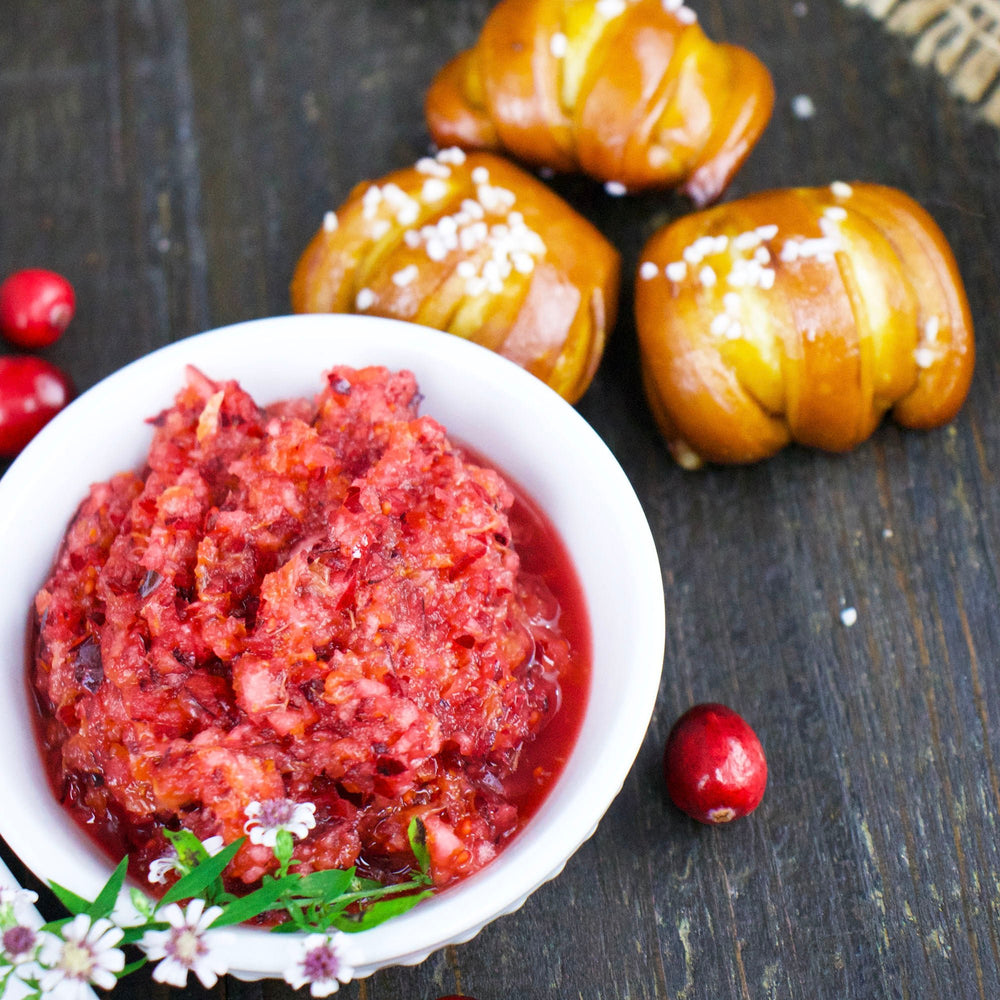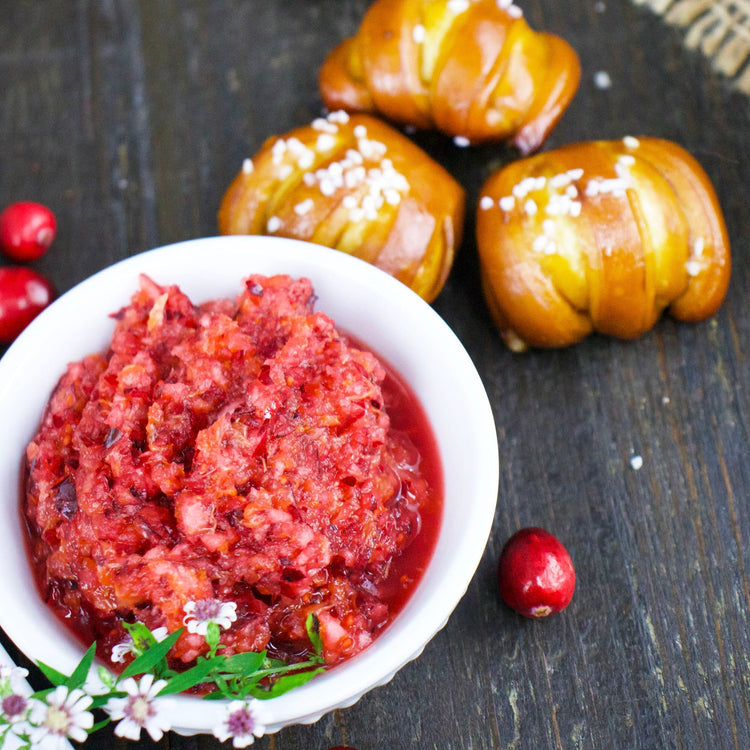 Eastern Standard Provisions Co Raspberry Lime Sugar

2 packets

Fresh cranberries

12 ounce bag
Two favorite seasonal fruits bring a new and creative flavor to a traditional Thanksgiving side dish. Our sweet and zesty Cranberry and Orange relish, made with our own artfully-blended Raspberry Lime Sugar, is a flavor bomb that won't be forgotten. 
Ingredients:
2 packets Eastern Standard Provisions Co Raspberry Lime Sugar
4 Cara Cara Oranges


Zest of one orange

12 ounce bag fresh cranberries

2 tbsp. sugar
Cooking Instructions:  
Zest one Cara Cara orange into food processor.
Cut off peel and white pith from all Cara Cara oranges. Using knife, cut between membranes to release orange pieces and place into the food processor.
Add fresh cranberries and sugars.
Blend until finely chopped.
Transfer relish to medium bowl.
Cover and refrigerate over night.
Serve with turkey and enjoy!