Spicy Thai Hotdog in a Pretzel Bun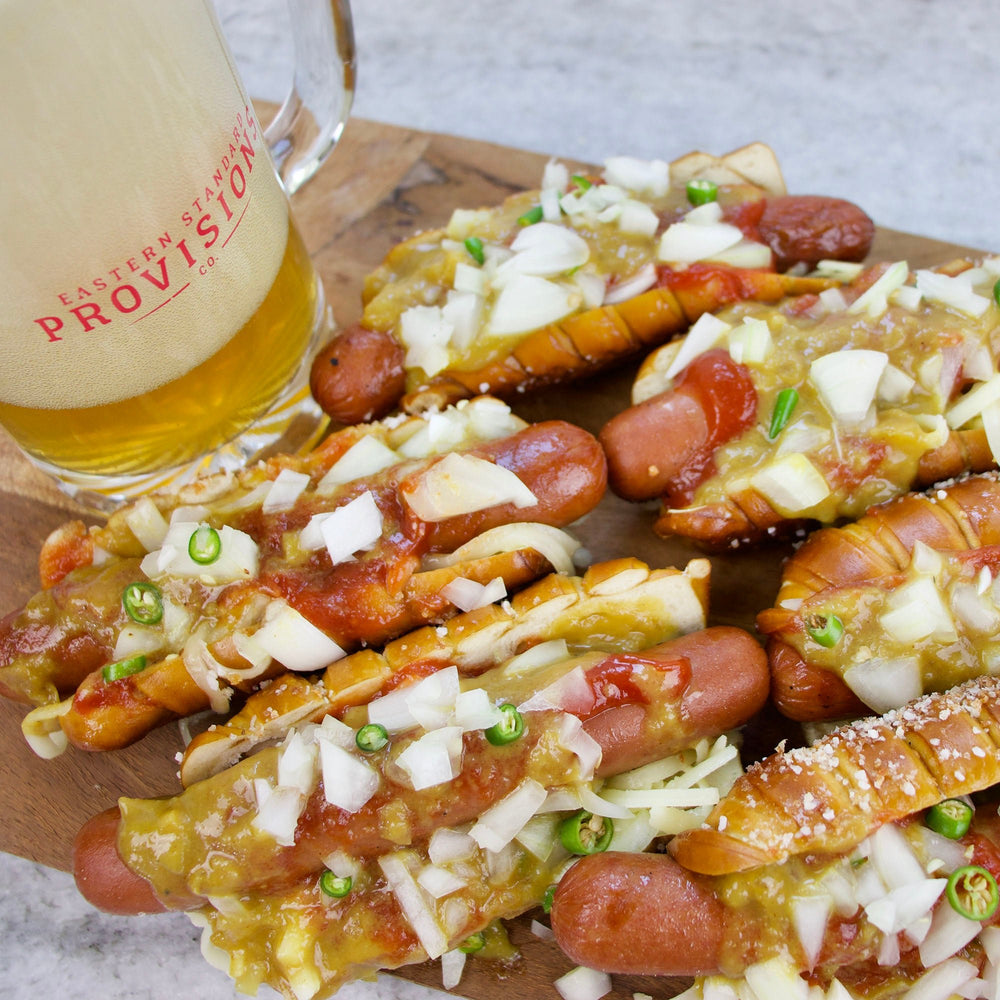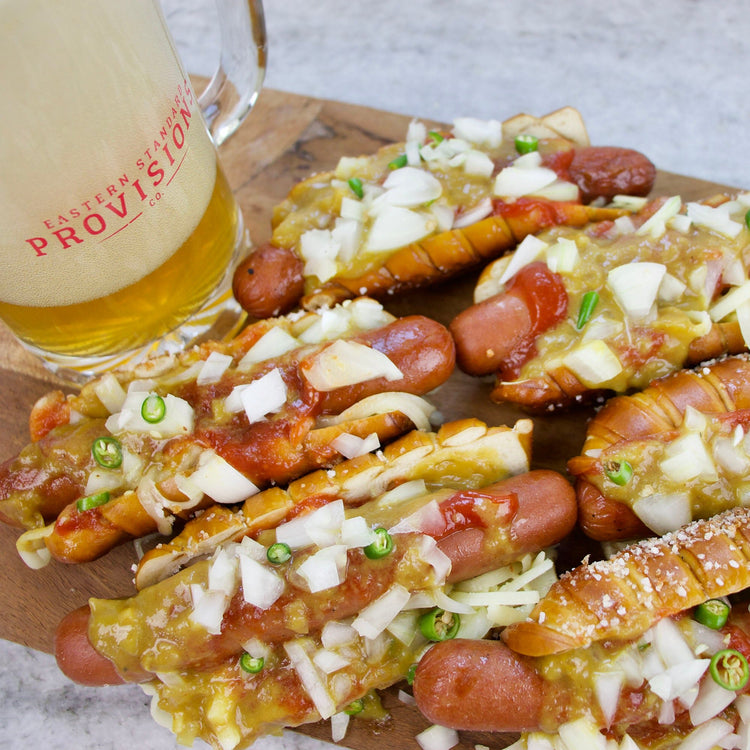 Our Turnbuckle Soft Pretzel Sticks, thawed

Your favorite hot dog brand (we used Nathan's all-beef dogs)

Chopped Thai chili peppers (optional, they are HOT!)
Spice things up with this hot and sweet recipe made all the more interesting by the addition of our Turnbuckle Soft Pretzel Sticks.
Ingredients
Turnbuckle Soft Pretzel Sticks, thawed

Your favorite hot dog brand (we used Nathan's all-beef dogs)

Sriracha ketchup

Chopped white onion

Shredded cheddar cheese

Chopped Thai chili peppers (optional, they are HOT!)
Instructions 
Bake as many Turnbuckles as needed according to instructions. Top with Chili Lime Salt.

Grill hotdogs at 350 degrees for 5-10 minutes (depending on how well done you like them), turning occasionally.

Once baked, slice the Turnbuckles lengthwise like a hotdog bun (careful, they'll be HOT!).

Add cheese into the Turnbuckle first and then place the dogs on top to melt the cheese.

Top the dog with Sriracha ketchup, white onions, our Maui Onion Mustard, and Thai chili peppers.

Pour a cold beer and dig in!