Turnbuckle Lobster Rolls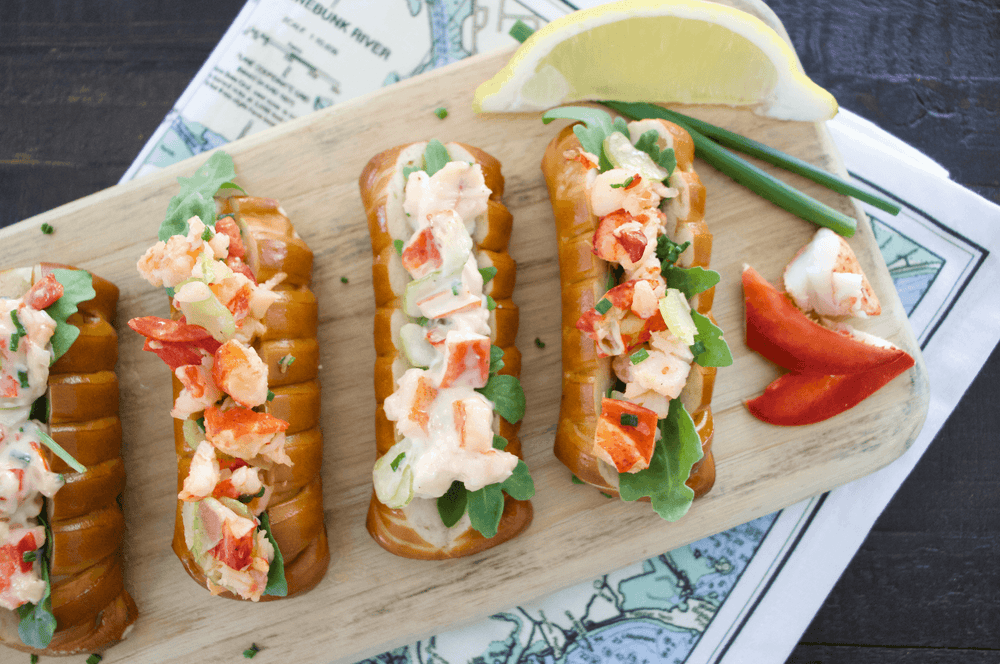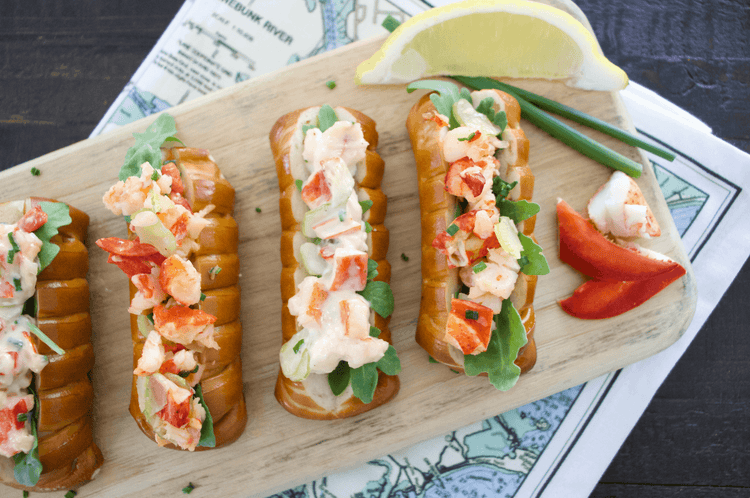 Turnbuckle Soft Pretzel Sticks

12

Cooked lobster meat, or meat from 2-3 medium-sized lobsters

1 Lb

Finely diced celery rib

1 Tbsp
1.

2.

3.

4.

5.

6.

7.

8.

9.
Ingredients: 
1 Lb. cooked lobster meat, or meat from 2-3 medium-sized lobsters
4 Tbsp butter
1 Tbsp mayo
1 Tbsp finely diced celery rib
1 Tsp lemon juice
Sprinkle of chives
Salt & pepper to taste
Directions: 
Preheat oven to 425 degrees.
Cut a "V" shape out of the tops of thawed turnbuckles, like a sub bun.
In a small bowl, stir together softened butter and garlic. Spread mixture onto the insides of the precut turnbuckles. Toast in the oven for 3-5 minutes.
Drain lobster and pat excess moisture off with a paper towel. If needed, cut lobster meat into chunks.
Add butter to a skillet over medium heat. Add lobster to pan of melted butter and toss to coat. Cook until just warmed, about two minutes (it's already cooked, so we're just warming it). Use a slotted spoon to remove meat and let excess butter drip into the pan.
Pour the warmed lobster into a bowl with the mayo and stir to combine.
Add diced celery, lemon juice, chives, salt, and pepper to the bowl and stir to combine.
Place 1/6 of lobster mixture into the Turnbuckle Soft Pretzel Sticks. Top with a sprinkle of fresh chives and serve immediately. 
Enjoy!