Spiked Hot Apple Cider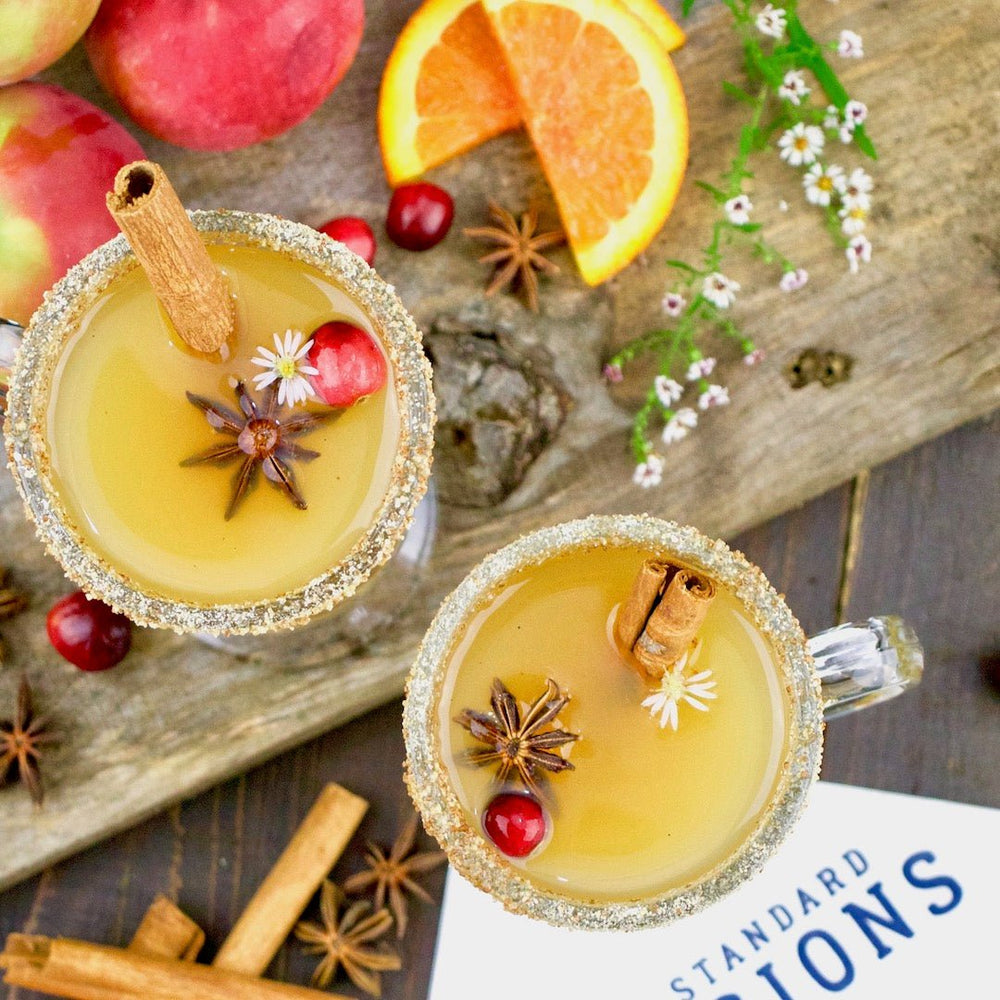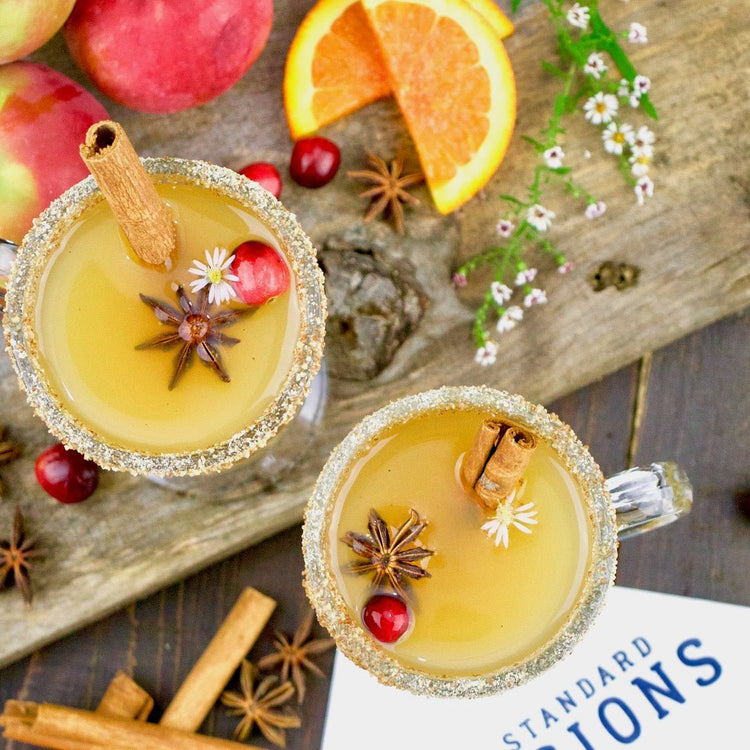 Eastern Standard Provisions French Toast Sugar

1 Packet

Unfiltered apple juice or apple cider

1 gallon

Cara Cara orange, cut into 1/4" slices

1 large
This cozy, boozy drink will get you through the coldest of winter days, whether you're sipping it by the fire or after a day in the snow. With a sugared rim featuring our French Toast Sugar, this warm adult beverage would even be at home with a festive brunch. Save the mimosas for summer time. 
Ingredients:
1 Package French Toast Sugar
1 gallon unfiltered apple juice or apple cider
1 large Cara Cara orange, cut into 1/4" slices
3 cinnamon sticks
4 star anise
1 tbsp. whole cloves
1 tbsp. whole allspice
1" ginger root, sliced
1 1/2 cups spiced rum
Cooking Instructions: 
In a large pot, add apple juice, orange slices, cinnamon sticks, star anise, whole cloves, whole allspice, and ginger root.
Bring mixture to a boil. Reduce to simmer for 2-3 hours.
Add rum to the apple cider mixture.
Remove fruit and spices from the pot.
Rim glass with French Toast Sugar
Garnish with anise and cinnamon and serve!