Loaded Cheesy Pretzel Nachos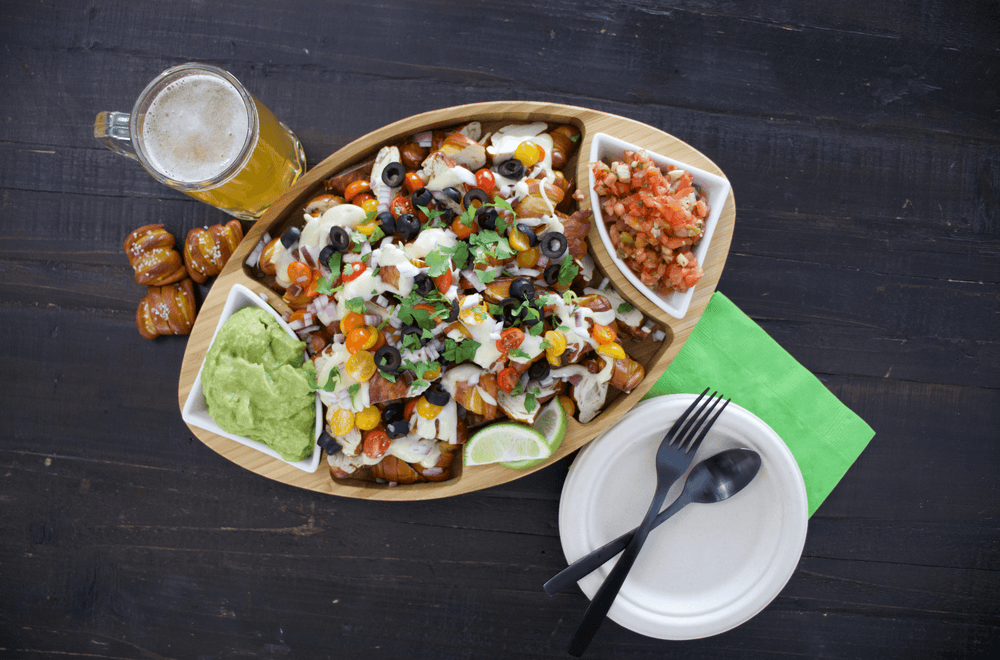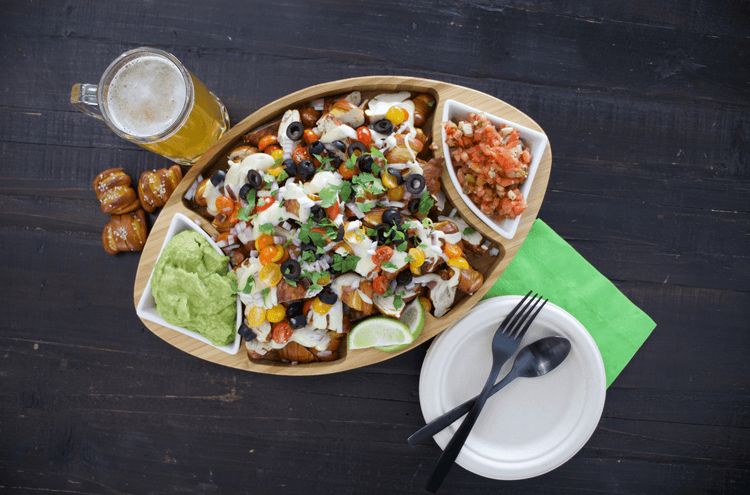 Eastern Standard Provisions One Timer Soft Pretzel Bites

1 - 2 Bags

Eastern Standard Provisions White Cheddar Cheese Sauce

4 Oz. bag

Cherry tomatoes, halved

1 Cup

Red onion, chopped

1/4 Cup

Fresh cilantro, chopped

1/4 Cup
Ingredients:
Optional additional toppings:
Beans (black, pinto, or refried)
Sour cream
Shredded lettuce
Ground beef
Whatever else you might like on your nachos!
Directions:
Preheat oven to 425 degrees.
Thaw One-Timer Soft Pretzel Bites. Slice diagonally & assemble on baking sheet, then bake for 2-3 minutes.
Heat White Cheddar Cheese Sauce per instructions on the packet.
Place pretzels in serving dish, then pour warm cheese sauce over the top of the pretzels.
Sprinkle pretzels with additional toppings of choice.
Serve warm, garnished with lime.
Enjoy!