Soft Pretzel Hot Dogs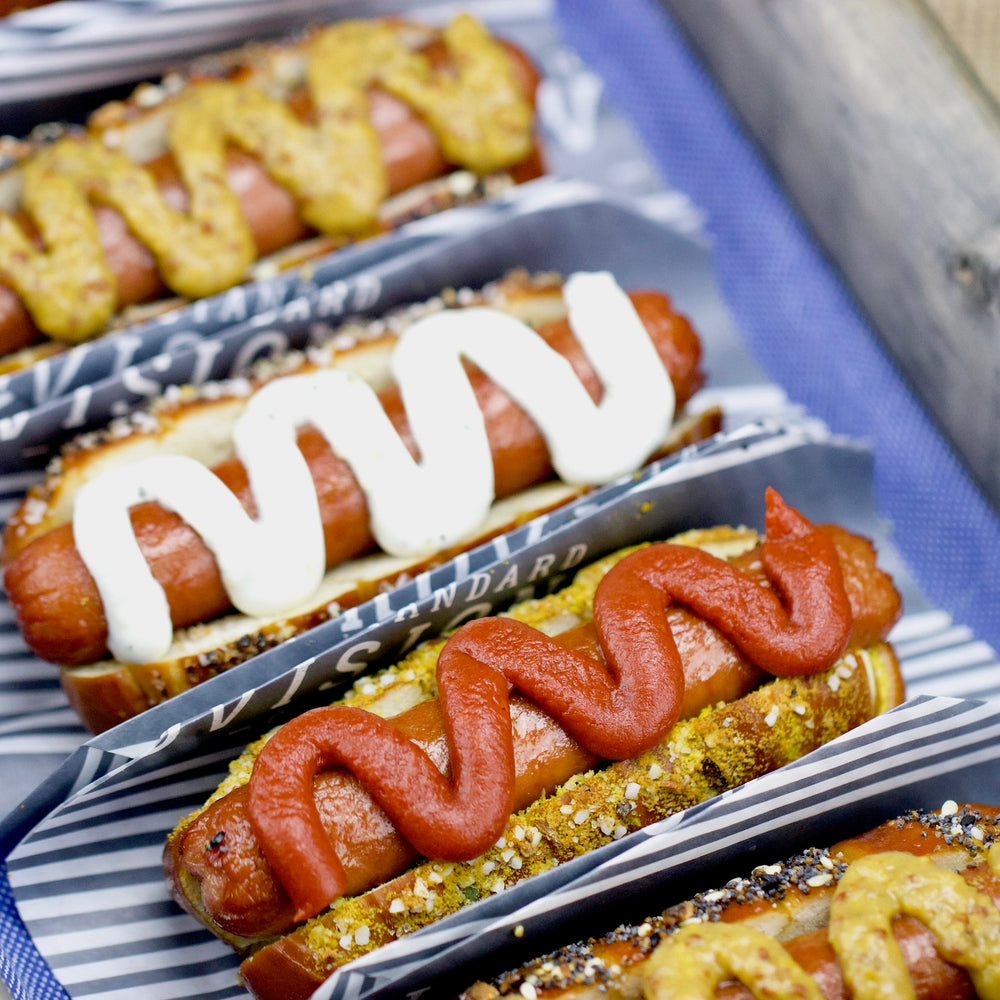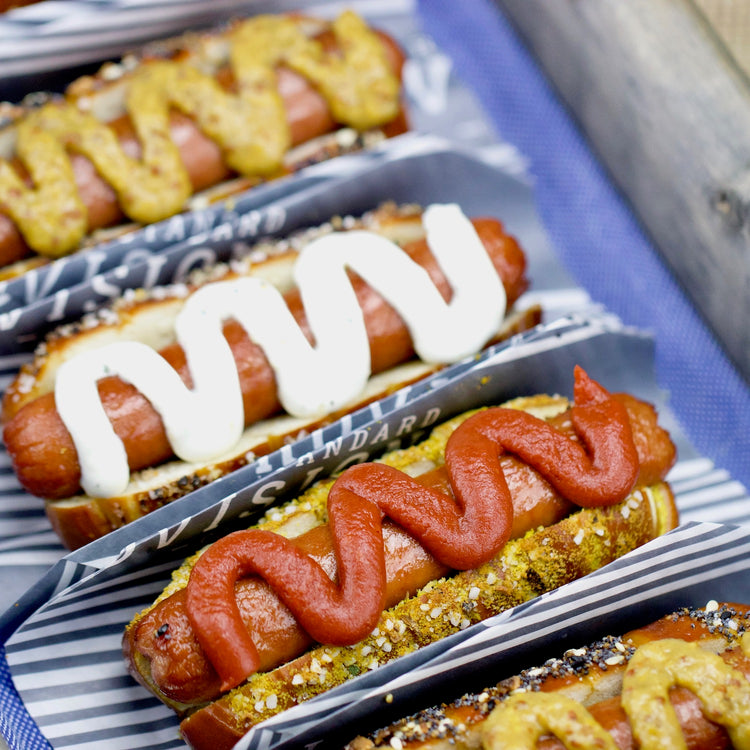 Eastern Standard Provisions Co. Turnbuckle Soft Pretzel Sticks, thawed

Any of our Eastern Standard Provisions Co. Gourmet Salts

Any of our Easter Standard Provisions Co. Gourmet Sauces & Dips

Your favorite hot dog brand

Any of your other favorite hot dog toppings

Butter, melted

2 Tablespoons
Mix and match your favorite Eastern Standard Provisions Co. gourmet salts, sauces, and dips to make a snack the whole family will enjoy!
Ingredients
Instructions 
Bake as many Turnbuckles as needed according to instructions. Brush with butter, and top with your favorite salts.

Grill hotdogs at 350 degrees for 5-10 minutes (depending on how well done you like them), turning occasionally.

Once baked, slice the Turnbuckles lengthwise like a hotdog bun (careful, they'll be HOT!).

Put hot dogs in Turnbuckles then top with your favorite Eastern Standard Provisions Co. sauce!

Pour a cold beer and enjoy!
Notes: 
We made ketchup with Mustard Herb Salt, Sweet & Zesty Mustard with Everything Spice, and Black Truffle & Parmesan Dip with White Truffle Sauce hot dogs.