Oatmeal Nut Liège Belgian Waffles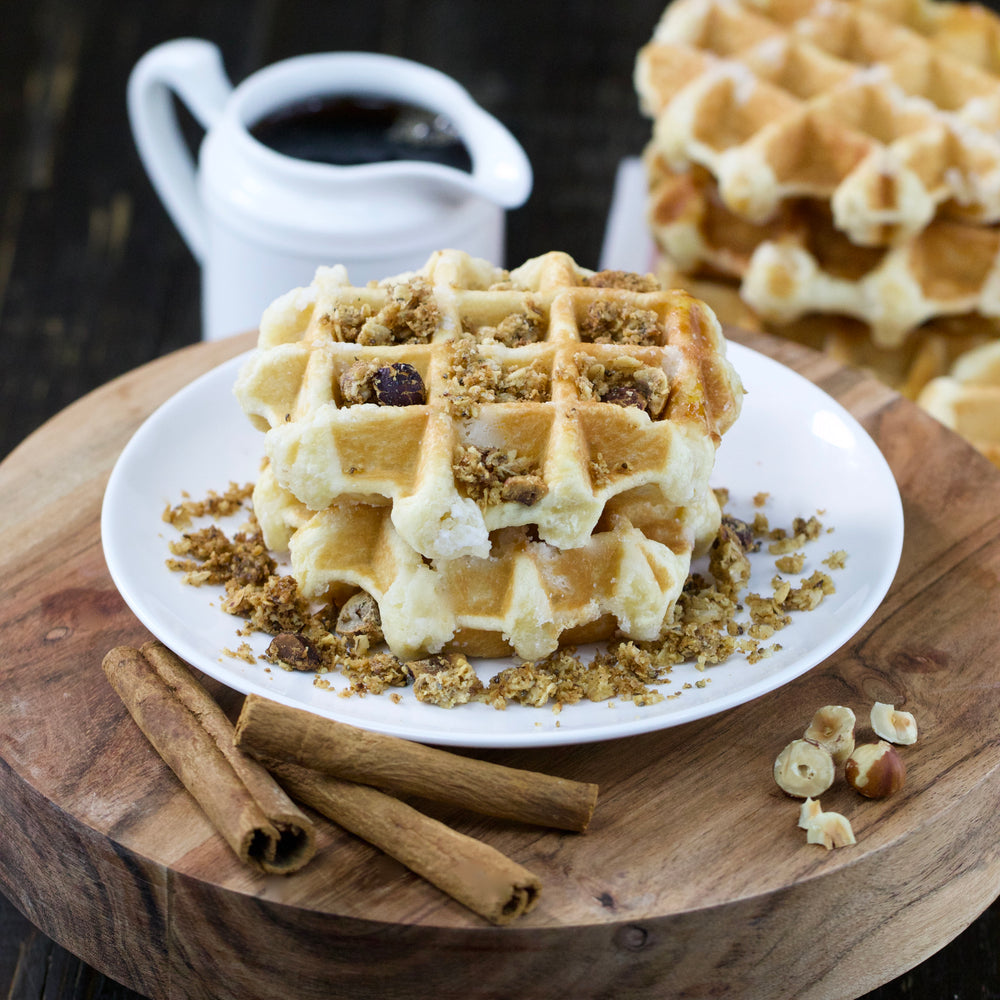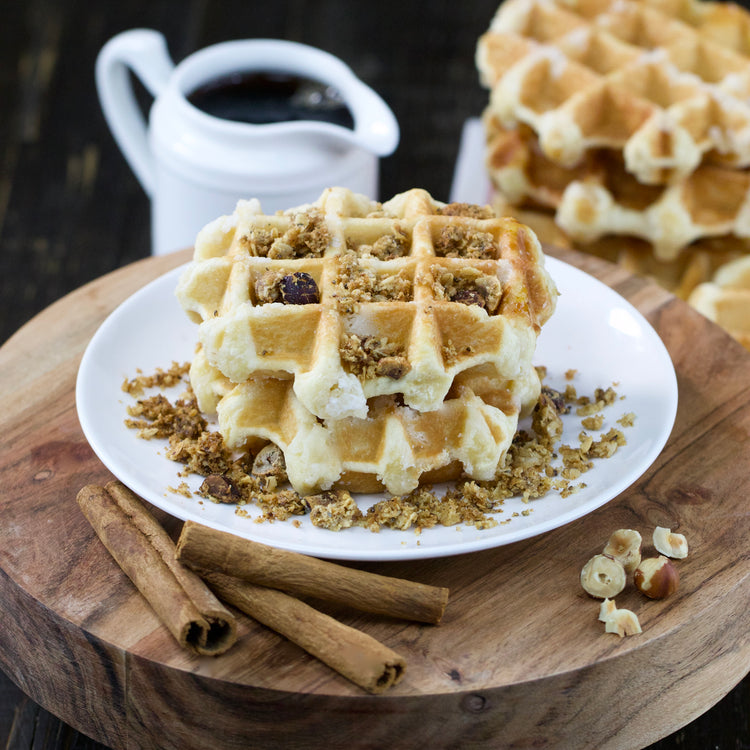 Classic Liège Belgian waffles

1 Pack

Maple syrup + extra for topping, optional

1 Teaspoon
Ingredients
1/2 Stick butter

1 Tablespoon flour

1 Pinch salt

1 Pinch baking soda

1/2 Teaspoon vanilla

¼ Cup oats

2 Tablespoon brown sugar

1/2 Teaspoon cinnamon

1 Teaspoon maple syrup + extra

 for topping, optional
Directions
If Classic Liège Belgian waffles are frozen, preheat oven to 400 degrees. If they're thawed, preheat oven to 425 degrees.
Place 2 waffles on a baking sheet.
If waffles are frozen, bake for 4 to 6 minutes. If they're thawed, bake for 3 to 4 minutes.

Combine 

butter, flour, salt, baking soda, vanilla, brown sugar, cinnamon, and maple syrup in a mixing bowl. Mix until combined.
Place crumble mixture on a parchment paper-lined baking sheet and disperse evenly. Bake in the oven on 400 degrees for 10 minutes.
Remove the crumble mixture from the oven and sprinkle over warmed waffles.
Top with extra maple syrup.
Enjoy!